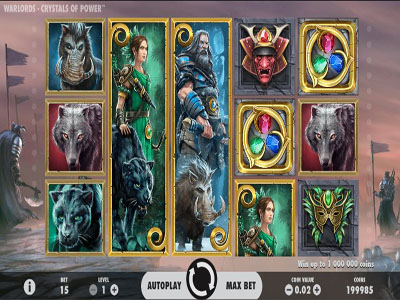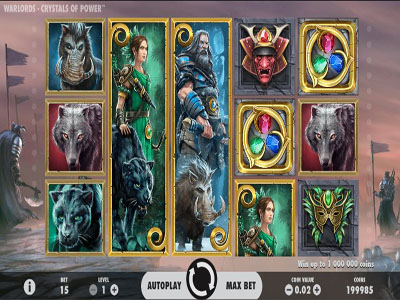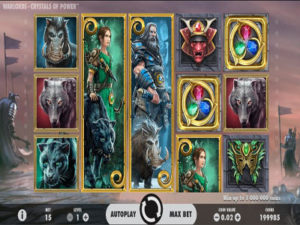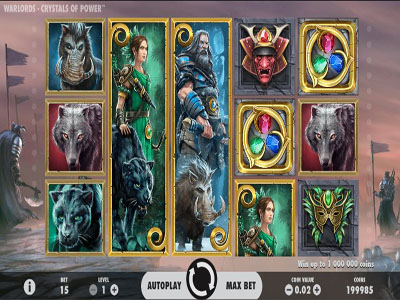 Warlords: Crystal of Power, in a world governed by ache and anarchy, a great trial swept the land. Emerging from the shadows to save civilization three warriors, each with their unique approach to helping the human race emerged. A Barbarian, who with might and strength can help fight evil, a Priestess who with her grace and power can heal almost anyone and a Samurai, with his skill and expertise can truly be the savior of the land. However, only one can prosper and be claimed as the ruler of the land.
Warlords: Crystal Of Power is a slot game that will transport you to a mythical land full of mystery and adventure. With beautiful graphics and stunning visuals, this game is so beautiful and immersive that it can keep anyone hooked on for hours.
This casino game is brilliant for anyone looking to have a fun and memorable experience. The game starts out by introducing the three main protagonists of the game, each with their own unique and individual flair as well as colors associated with them. Along with that, each of the three characters has access to a special little sidekick, which offers free spins if you keep a lookout. This random bit can appear anytime during the game, so it's best to pay attention as this can help you win one of the biggest jackpots in the game.
The online casino game has multiple enticing features and random overlay wilds to help you win more and get the most out of your gaming experience. This includes the Barbarian Hammer feature and the Priestess arrow feature which offer additional wild symbols on the reels. The game can be played on a desktop on Windows, Apple and Linux operating systems.
This game is brilliant for someone who wants to enjoy the experience of a casino right from the comfort of their homes. The world of online gambling has been growing rapidly over the past few years, and people have been winning big at these games. The game includes one extremely exciting feature where two of the main characters can go up head to head in a fight for glory.