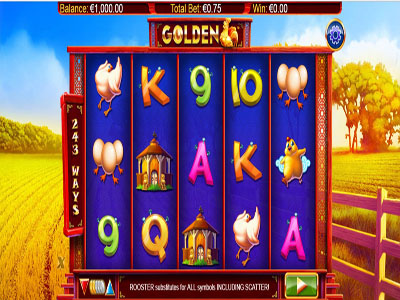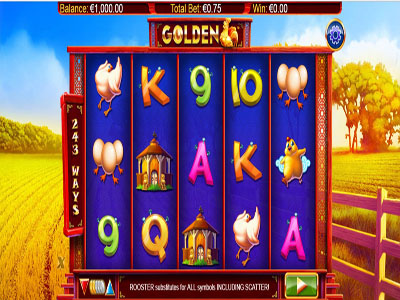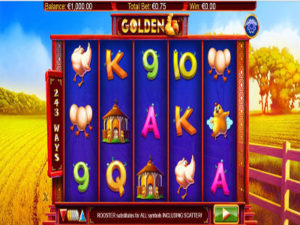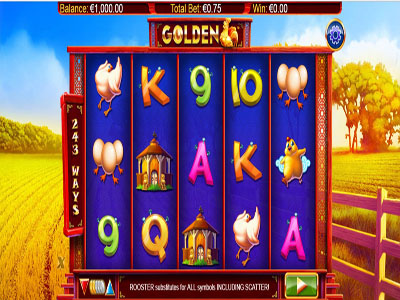 Since 1996, NexGen has been involved with developing some of the world's most fun, interactive and addictive casino games. Golden, their newest slots game, is a brilliant example of that.
Dive into the realm of ancient Chinese history and into the time where animals were still being named. Golden keeps in mind ancient Chinese traditions which will take you back to the beautiful civilization where it all began. Since 2017 is the year of the rooster, NexGen has taken on the concept and turned it into something truly exciting. By mixing it up with western slot systems, this beautiful blend of the west and east gives users an all around aesthetically pleasing experience.
Keeping up with the spirit of China, the graphics of the game are heavily influenced by Chinese animation styles to give the viewer an all-around fantasy experience. Golden is surely a brilliant way to kick-start your gaming in the new year. This game caters to experienced casino players and well as patrons fresh to the world of online gambling.
The game by itself is extremely entertaining. Golden offers numerous ways, two hundred and forty to be exact, to win over five reels. The ambiance and background of the game give it a nice touch of ethnicity to make the gamer feel like they are a part of a little Chinese storybook.
In addition to the initial spin, you also receive an additional set of ten spins. All of this is surely going to bring a smile to your face, not to mention the enormous payouts and hours spent being entertained. This game has an RTP of 97.22% which means that the chances of you winning big at this game are a lot higher than others. That in itself is reason enough to try out this fascinating game.
In this game, the icons are represented by roosters and eggs in addition to some vibrant numbers eloquently placed on the screen. The rooster serves as the wild symbol in this game and can replace any other icon except the scatter icon. The game is ideal for beginners who want to dip their toes into the world of casino gaming.