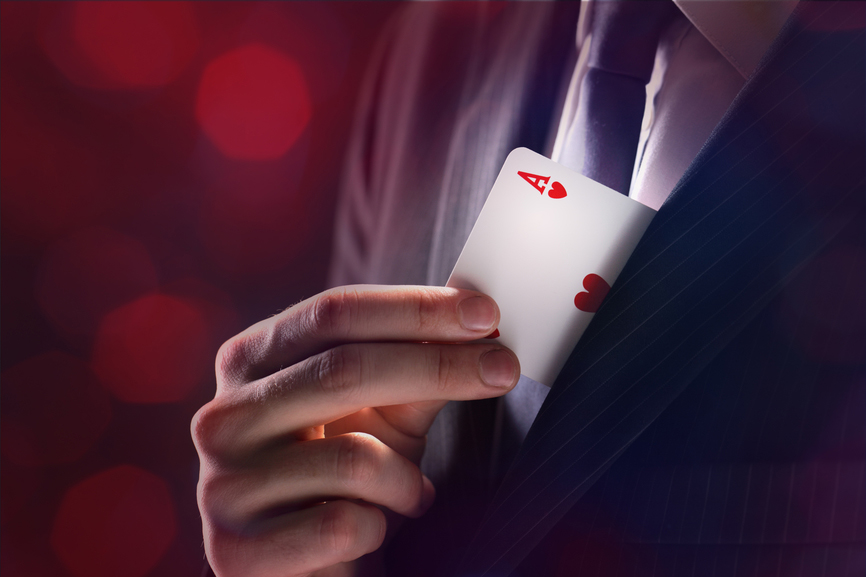 When seeking out some of the hottest places to play your favorite poker table games, you will find some of the hottest action in Australia. The country has a large number of places that a person can head to in order to play some of the hottest table games that the casinos has to offer. These casinos are able to be located and most of them are not that far from almost any area that you live in. These casinos will generally have some of the hottest table action in the world. There is nothing like sitting at a table and waiting to get the perfect hand dealt to you.
This feeling is then matched when you put on your perfect bluff face and try to bluff your opponent. There is one thing that can be said when it comes to a player and playing these hot games. Everyone has a tell and it is up to you to figure out what each player's tell is. Once you do this, then no player will be able to bluff you. Back to the topic of land-based casinos. You need to find ones that are in your area that give you the kind of excitement that you are seeking out. Some casinos are just more fun and entertaining than others.
Online Poker Australia Players
Australia has been proud to say that some of the best players in the world have come from the "land Down Under." There have been a number of players that have made an impact on the world and shown why they are the dominant force in the world. There are a few of these that should be talked about in great length to inform you why these people are so special and how they have made an impact in the gaming world.
Joe Hachem is one of those players that you hear about all the time. He had a regular job that gave him a good living, yet he was still not fulfilled all the way, it was then that he discovered the many events that are held all over the world and won his first event worth 7.5 million. This was of course the WSOP Main Event in 2005, The next year he proved that it was not a fluke and won the Five Diamond world Classic which won him 2.2 million. He has since continued to win and prove that he is a one of a kind player That is not only lucky, but also very good at what he does.
Jackie Glazer is one of the only females to come from Australia to make an impact in the WSOP world. She Started out late in life, but quickly made up for lost time, the 40 year old has a 31st place finish in the WSOP Main Event and was declared the last woman standing. This may not sound like much, but for a woman that began late, that is quite an accomplishment. Having a number of bracelets under her belt never hurts either. She has proven that she can compete with the young bucks just as good as any other person.
These are just a couple of the players that have served as inspiration for a number of the players in Australia. The country seems to be pumping out legends in the making at a record pace. If you still are in doubt, then the next time that a WSOP event is on, see how many of these players come from Australia and how far that they get in the event.
Still if you are looking to get your thrills online, then you will want and need to look for places that will deliver the same excitement as that of a land based casino. There are a number of online places like 888 poker or William Hill poker that can deliver all of the excitement that you are seeking out. We will take a look at each of these and see what it is that makes these places one of the better online sites for a person to visit.
888 poker is one of the top sites for a person to go and at least get their feet wet. Many people when it comes to playing are still new or have not quite mastered the rules exactly. Here you can get a free $88 with no deposit. This is sort of a gift to welcome you in and allow you the chance to get accustomed to the site and see how it works and allow you to get settled in. The hope is that when you see just how great the site is, you will want to sign up and will want to try your luck risking some of your own money. The best part is that if you want to play on the go, you can easily take the game with you and play anytime and anywhere. Another advantage is you can play all your favorite games so you have nothing to lose.
William Hill Poker is another place that can give the true player an experience that they will enjoy. Bragging about having the largest selection of games for a player to try their hand at, the biggest thing that will stick out about this site is the ease of use that the site brags about. A lot of players when they visit a site will be disappointed at the selection of games or the severe lack of players that the site has on it. Compete in one of the many tournaments that the site offers and try your luck to see if you can win the pot. There are also a large number of promotions that the site has to keep a player interested.
No matter if you are looking to play in a land based room or one that is located online, you have an ample selection of rooms that you can choose from for your gaming needs. If you are still in doubt, then head to your local land based room or try one of the mentioned online sites and play a few hands. If you are a professional or a person that has barely played, you will quickly see the fun that can be had when you sit down and get ready to take on whoever sits across from you with their poker face on trying to conceal the type of hand they have. Even if they are online, you can read a person's tell just by the way that they bet. A big better is more than likely a reckless player and one that tends to bluff a lot. A more conservative better is one that you will want to think twice about.